TruPCI Compliance Suite - Simple and Affordable PCI DSS Management
ANX's TruPCI compliance suite offers the industry's most complete PCI knowledge base and training, providing best-in-class on-line support so that merchants can navigate the compliance process successfully. TruPCI's flexible architecture allows us to create the right solution for large and small merchants. You decide what features are important and we adjust our pricing accordingly.
TruPCI helps organizations meet the following objectives:
Conduct annual assessments (e.g. SAQ, ROC)
Meet annual PCI DSS training requirements (6.5, 12.6.1, 12.6.2)
Perform quarterly external vulnerability scans
Track compliance status throughout the year
TruPCI is part of ANX's comprehensive PCI compliance & security solution including Secure Cloud Gateway, our fully managed firewall and PositivePro™, our secure remote access product.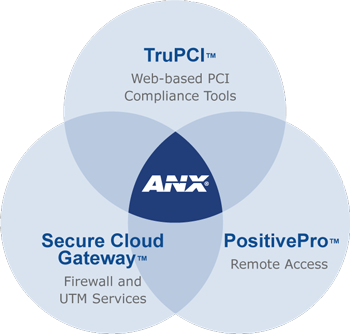 Navigation
Compliance and Risk Management
Learn more about TruPCI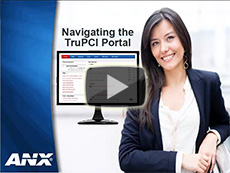 Resources
Learn More